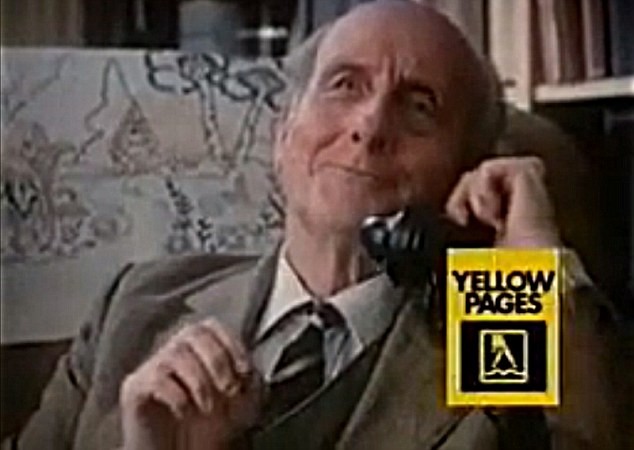 Back in the 1980s, when making TV adverts was almost an artform, there was no brand better at it than the good old Yellow Pages. Nowadays, of course, the whole concept of a big yellow paper directory of numbers of local businesses and services seems impossibly quaint and archaic, but please indulge me for a moment as I recall a few of my favourites.
There was the kindly old man searching in vain for 'Fly Fishing' by JR Hartley who, in the heart-warming conclusion, turned out to be none other than JR Hartley himself. There was the teenager who needed the urgent services of a French polisher to buff away the evidence of a wild party before his parents got home from their holiday. And, my absolute favourite was the gruff, no-nonsense Dad who pretends to his son that he won't be getting a bike for his birthday, maintaining his poker face right up until he surprises the boy on the big day ('I were right about that saddle, though…').
Developing Outsourced Legal Solutions
When people think corporate law, they think of panic and crisis and bringing in the lawyers to help them tackle a tricky problem. However, there are many more positive ways that corporate legal support can benefit your business
I've recently joined Progeny Law to help develop outsourced legal solutions for corporate and business clients. The reason I invited you to reflect on this series of classic ads is that the sign-off line was always: 'Yellow Pages: not just here for the nasty things in life'. Over my career in the corporate legal sector, this is a sentiment that I have found myself reflecting on a great deal. When people think corporate law, they think of panic and crisis and bringing in the lawyers to help them tackle a tricky problem. The process has been inefficient, inconvenient and expensive. It's true – we are there for the inevitable nasty things in life if you need us. But part of my role here, and what I aim to do in this article, will be to demonstrate to clients that there are many more positive ways that corporate legal support can benefit your business in a convenient, efficient and cost-effective way.
Before I do, let me introduce myself. I have spent over 15 years in the legal sector, beginning my career working in-house for a FTSE 100 company, before taking advantage of the Clementi reforms to the legal market to become part of the senior management team that created the first and largest legal services company in the UK. This was followed with roles in private practice for a UK Top 50 law firm. My focus in recent years has been the corporate sector, honing my skills in commercial and employment law services. (You can read more about my background here).
Many Benefits of the Membership Model
Throughout my career, I have worked closely with business leaders, managers and decision-makers to ensure their organisations are properly supported on all HR and employment legal affairs. I believe the best way to do this is by developing a legal membership model for clients. I've always been an advocate of innovation in legal services and determined to improve the flexibility, access and service clients can expect from the legal sector. Having seen how effectively this model can work for clients needing employment law and HR support, it's one I believe that can be broadened to encompass the wider corporate legal requirements of business.
The beauty of it is that it provides clients with a foundation of support and access to a legal resource whenever they need it, but with fixed prices. So, clients have transparency on the financial side and this clarity and consistency helps to remove one of the biggest fears businesses have over legal support – which centres on the ticking clock, the billable hours and the unknown costs that might ensue – allowing the business to budget for their legal spend with certainty. Having a good lawyer on call – involved from the outset rather than just when there is a problem – can remove a huge distraction and provide confidence to decision-makers.
Practically speaking, the benefits of membership can include tools like a legal helpdesk with direct access to qualified lawyers by telephone and email for guidance on day-to-day issues – a solid foundation of advice. It could mean a sense-check of new and existing contracts, policies, procedures and employee handbooks to ensure the business is in good health. It could provide representation for court and tribunal claims, as well as insurance to protect businesses and directors against claims, and the facility to hold documents securely in an online portal. Any additional services, including one-off projects, can be provided at a pre-agreed reduced rate and always with the option of a fixed cost.
The Right Balance for Your Business
All businesses are different – in their set-ups, workforce sizes, and legal needs. A membership model isn't a one-size-fits-all situation and the possibilities for the make-up of the package are limitless. Larger businesses with existing in-house legal departments may not need as much of the day-to-day support as a small or medium-sized business seeking to outsource. Smaller businesses may not need as much of the big-business corporate expertise that the more sizeable companies will be seeking. Some businesses may simply require a legal helpline as a sounding board or a review of their HR policies and procedures, others may have specific requirements around intellectual property, mergers and acquisitions, share schemes or matters relating to commercial property. The service can be scaled and a package designed based around specific requirements, size and budget to achieve the right balance for your business. Progeny's unique structure also, of course, offers access to a broader range of expertise, encompassing personal and private legal matters and wealth and asset management advice.
I believe that businesses are better placed to focus on operations and growth when they have legal support that complements their strategies, and which gives them greater control over their legal spend. Any company's business plans, strategy, direction and employee matters are in a state of flux. At Progeny Law, we intend to work closely with businesses to understand their changing requirements and it's our passion to identify innovative, modern solutions to their problems.
Far Beyond Fire-Fighting
As well as providing flexibility and value to commercial clients, this type of service promotes a proactive approach by employers. It helps them to move away from the traditional mindset of law solely being employed for fire-fighting in a crisis, where lawyers are only contacted when a problem arises. Another great benefit of a membership or legal retainer service is that a business can tap into the resource whenever they need it, which means they can tackle problems early on and effectively, before they develop into more challenging situations. Being present for a business whenever they need legal support, in an accessible and user-friendly way, demonstrates the benefits of a relationship which extends beyond being just a port in a storm. We can be a realistic extension to your business, on hand to support you as you grow, and I look forward to building this service at Progeny Law.
So, just like those Yellow Pages ads of the 80s, yes, we're here for the 'nasty things in life' – the inevitable difficulties and challenges that all businesses face from time to time. However, the message I want to leave with you is that we're also here to support the positive and productive things like growth and development and giving your business the confidence and freedom to flourish. If you would like to discuss your corporate legal requirements, please get in touch.
—
The content of this article is for information only and is not intended to be construed as legal advice and should not be treated as a substitute for specific advice. Progeny Law Limited accepts no responsibility for the content of any third-party website to which this article refers.